09/09/2012 – Finally the day has come: WE ACE-VD Dragunov hit the shelves (for reader from Europe, check out www.gunfire.pl). As James from WE announced in a past video, the three different versions available don't differ one from the other just for the price (around 300 – 640 € in the UE), but also for an increasing level of realism, reaching a climax in a "collector alike" version, with a full-steel CNC-milled receiver and real wood parts.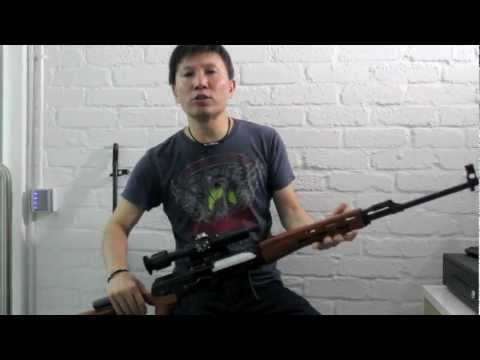 The size is massive: 1210 mm with an inner barrel 690 mm long, the weight varies from 3,3 kg to 3,9 kg. The rifle is full compatible with original optics. The magazine holds 21 rounds and allows a considerable volume of fire, considering the sniper role it is intended for, and in semi-auto too.
Some test shows the power of the replica reaches 2,3 J/500 fps with 0.2 g bbs.
In this video we can spot some details like the hop-up unit, and gather a global impression about the quality of this product.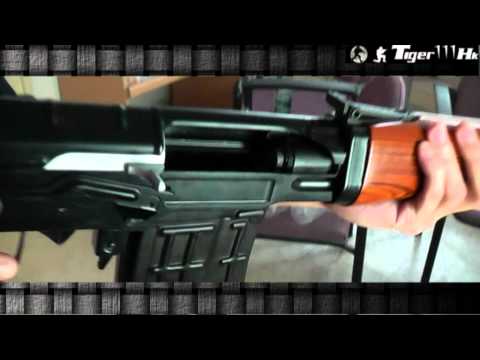 A replica every Russan weapons lover can't miss!
Dont' forget to visit our Facebook page at www.facebook.com/gbbnews/